Medical Equipment Management
Re: Fluke OneQA
Geoff Hannis
11/05/21
4:45 PM
Originally Posted by Howard
...you don't have to have a laptop with you to drive the device....
... this is the essential point to bear in mind when comparing the Datrend approach with others (especially Ansur). It's a practical (real world) consideration.
In short, vPad (Datrend) uses Android tablets to "drive the device" (test equipment), with "apps" to be installed depending upon which test equipment in being used (and which, if any, CMMS is to be linked to). In fact, you could say that the tablet is part of the test equipment (a situation that becomes obvious when you glance at the latest Datrend test equipment).
Whereas Ansur needs (uses) a "plug-in" (dedicated software) for each item of test equipment (electrical safety tester, NIBP tester
etc.
), vPad uses an "app".
I believe there is merit in both approaches. For instance, I like the "drag and drop" style of the Ansur template building "screen" - it's (what they call) "intuitive" (and has been that way from the very first Metron versions).
From the little I've seen so far of OneQA, it seems to be very PC - or large laptop - centric, and what we might call "document based".
Originally Posted by Howard
CMMS integration is difficult, but not impossible. It depends if you really think you need it ...
Yes; wise words.
10
1,270
Technical Assistance
Olympus CH-S400 repair
michal1
10/05/21
8:36 PM
Dear All,
can someone recomend company that can repair Olympus CH-S400 4k endoscopy camera head.
Head cable needs to be replaced.
Alternatively I would consider buying that item.
0
92
Medical Equipment Management
Re: Fluke OneQA
Howard
10/05/21
3:40 PM
Hi Geoff, thanks for the mention of Datrend, I might also add that we support interface to the impulse 7000, getting data from and checking it validity. The apps also sit on the device, so you dont have to have a laptop with you to drive the device....
We do have interfaces to Medusa, AIMS and many others, and Equip has some import ability from various test equipment.
We can load any database output (if its in excel) to the testers. The engineer then scans the bar code or enters the ID and the device information comes up, its a manual (but free) way of doing it. Getting the information back into the database is a different matter. We have customers with over 20K of devices in the trust, the local search takes less than 1 second, so its fast.
CMMS integration is difficult, but not impossible. It depends if you really think you need it, or a transfer back into and store of a PDF is enough...again free.
10
1,270
Medical Equipment Management
Re: Fluke OneQA
Geoff Hannis
09/05/21
7:51 PM
When it comes to "automation", I would say that it comes down to either:-
1) Fluke (Ansur)
2) Datrend (vPad)
3) Rigel (Med-eBase)
Each have their pros and cons ... but it could be a bit difficult (
aka
"interesting") to "mix and match" between test equipment from those sources (unless, of course, you have plenty of free time and (or) a computer genius on your staff). What I mean is ... how easy would it be (if it is indeed possible) to process an Ansur Test Sequence using Rigel (for example) test kit?
As you must be aware, the "clever" bits of the Ansur
regime
are the test equipment plug-ins. The propriety "middleware" that facilitates communication between Ansur and the test equipment. I would have thought (hoped) that OneQA works with the "legacy" plug-ins (that is, the old Metron and later Fluke ones). But who knows (and time will no doubt tell)!
I would be nice if Third Party folk carried on developing Ansur plug-ins. But, without full documentation (that is, from Fluke) being made available, I can't see that happening. On the other hand, I have found that Datrend documentation - freely available on line - is quite encouraging (more "open", if you like).
The other aspect to be considered in all this is, of course, the CMMS "database". Once again, a lack of standardisation is apparent ... and perhaps what is needed is what we might call "universal middleware" to sit between (translate between) any test equipment that has data capabilities and various CMMS. But don't hold your breath on that one.
10
1,270
Test Equipment
Re: Testing of therapeutic ultrasound
Geoff Hannis
09/05/21
6:52 PM
Where budgets allowed, the instrument of choice used to be either the Bio-tek UW-3 (see image below) or the Ohmic
UPM-DT 100AV
. Similar test kit was available from
others
(BC Biomed USP-100SP, Fluke UW-5, Netech UPM-2000
et al
... all working on the same principle).
This
.pdf gives an idea about the current Ohmic range (as does
this
link).
Failing that, if money is tight, and you only have just one or two units to check out, you could (do as we once did and ...) make your own "ultrasound output indicator" out of a glass jar (we found a square one - some sort of tank) and fashion a "deflection vane" dangling on a wire frame. The vane to be under degassed water, of course. Trial and error is then required before marking output levels on the glass, as pointed to by the er, pointer. If I remember rightly, we were looking for Watts per square centimetre.
When it comes to frequency, I should imagine that waving a probe (or wire hook) from a frequency counter in front of the transducer should do the trick. We're usually looking for 1 and (or) 3 MHz. Remember not to run the unit for too long without a load (that is, bung some coupling gel on the transducer surface).
Meanwhile,
here
is an "learned article".
1
200
Training
Re: Biomedical Engineering Degree
Ian Chell
04/05/21
6:50 AM
Hi all, As a quick addition to the above posts, I am pleased to say that an unprecedented number of applications have been received for the biomedical course for the coming semester. I would again beg to ask hospitals around the Birmingham area to consider shadowing opportunities.
The University is also looking how it can reciprocate with NHS apprentices. We teach cutting edge lectures that include the regulatory framework, electrical safety, electrical power basics including the necessary aspects of BS7671 medical locations and how it overlaps with BS60601. This is all in plain English with cutting edge presentations to refer to which I think you would enjoy yourselves.
8
4,028
Technical Assistance
OLYMPUS ENDOECHO EU-M2000
peter.woods
30/04/21
7:25 AM
Hi there!,i have a problem with usg ( drive ? ) once in a while ill get one-third of 1 frame with such a view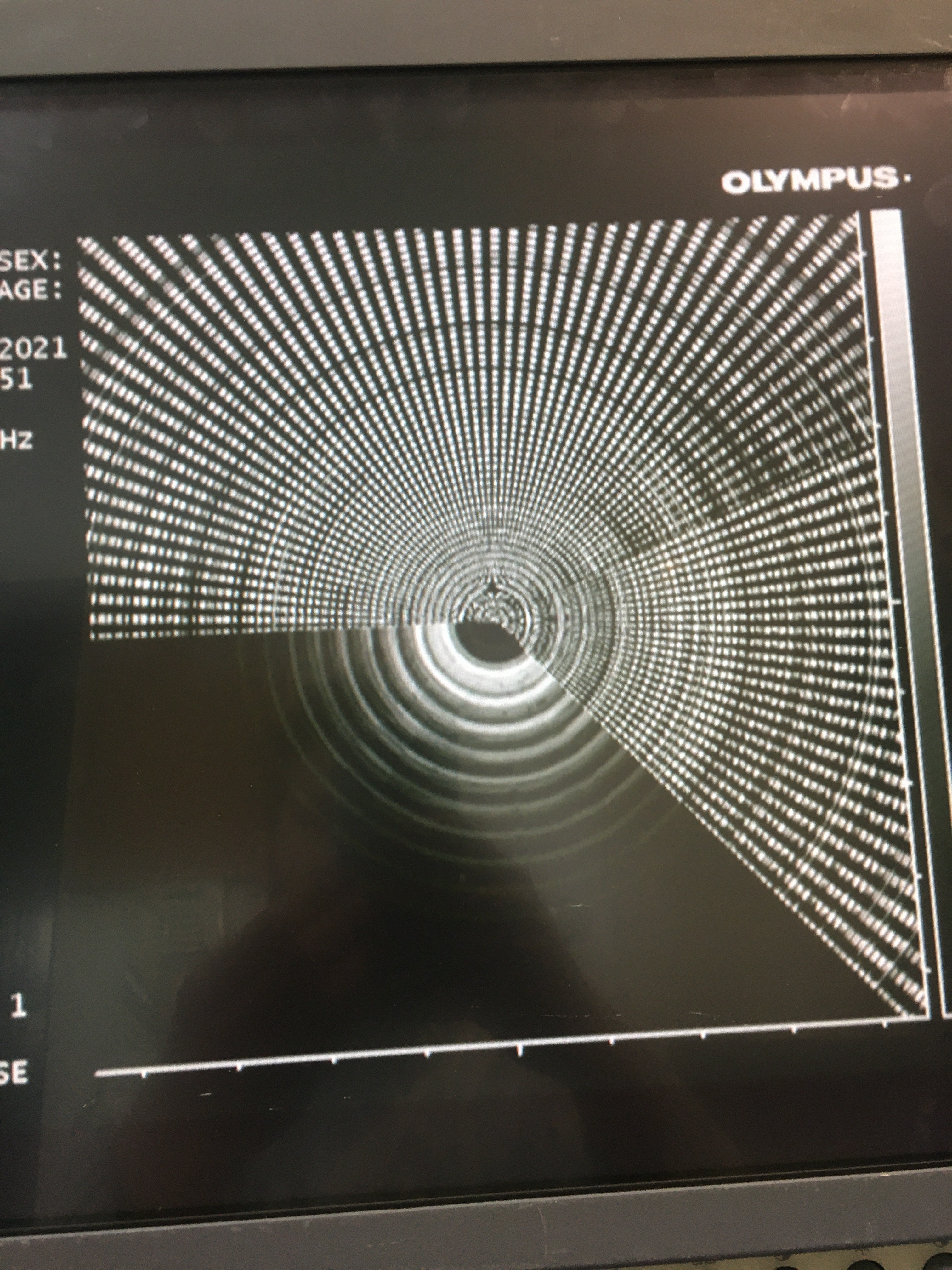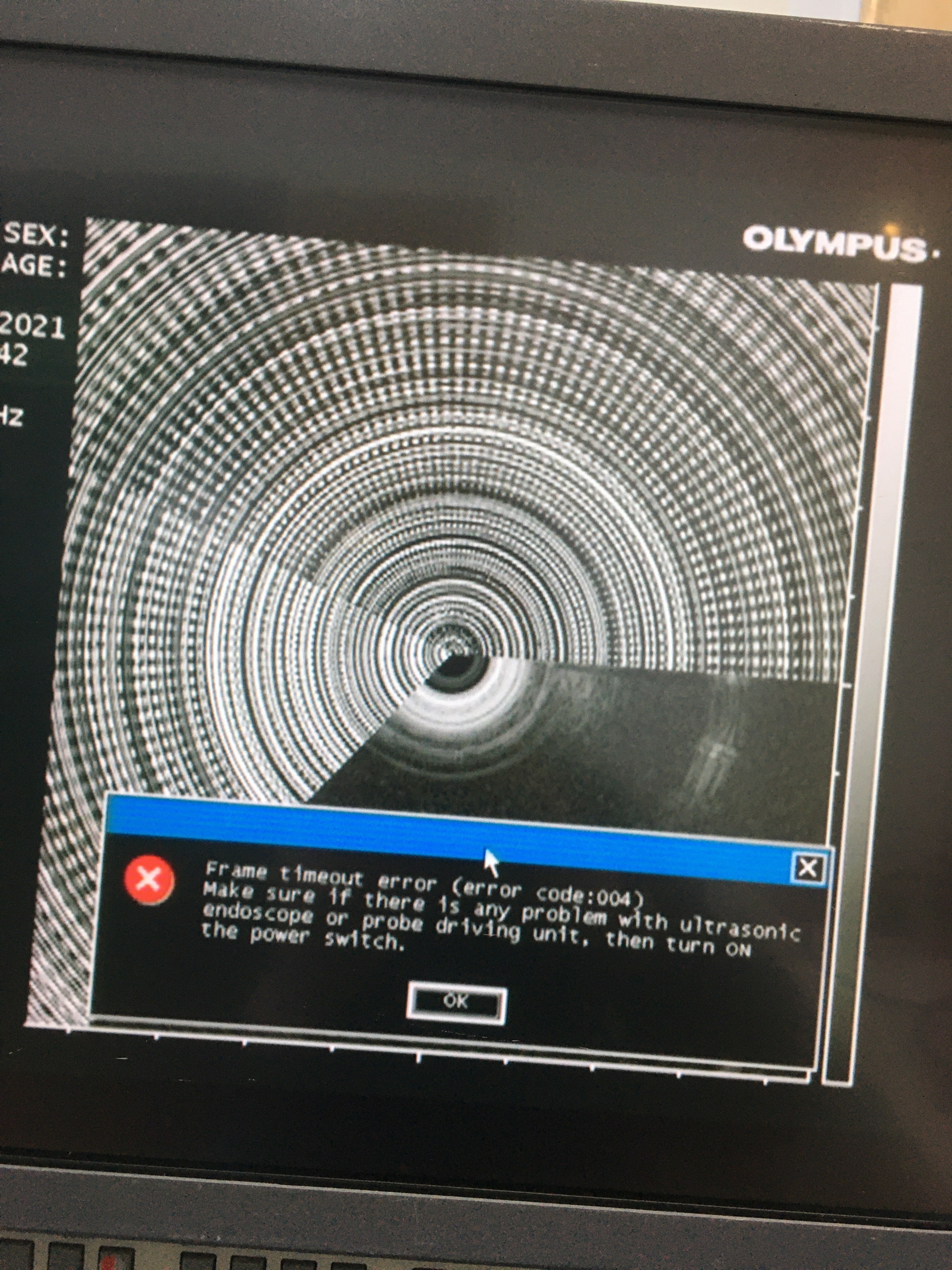 But , most of the time i've got ERROR code 011 and 04
screens below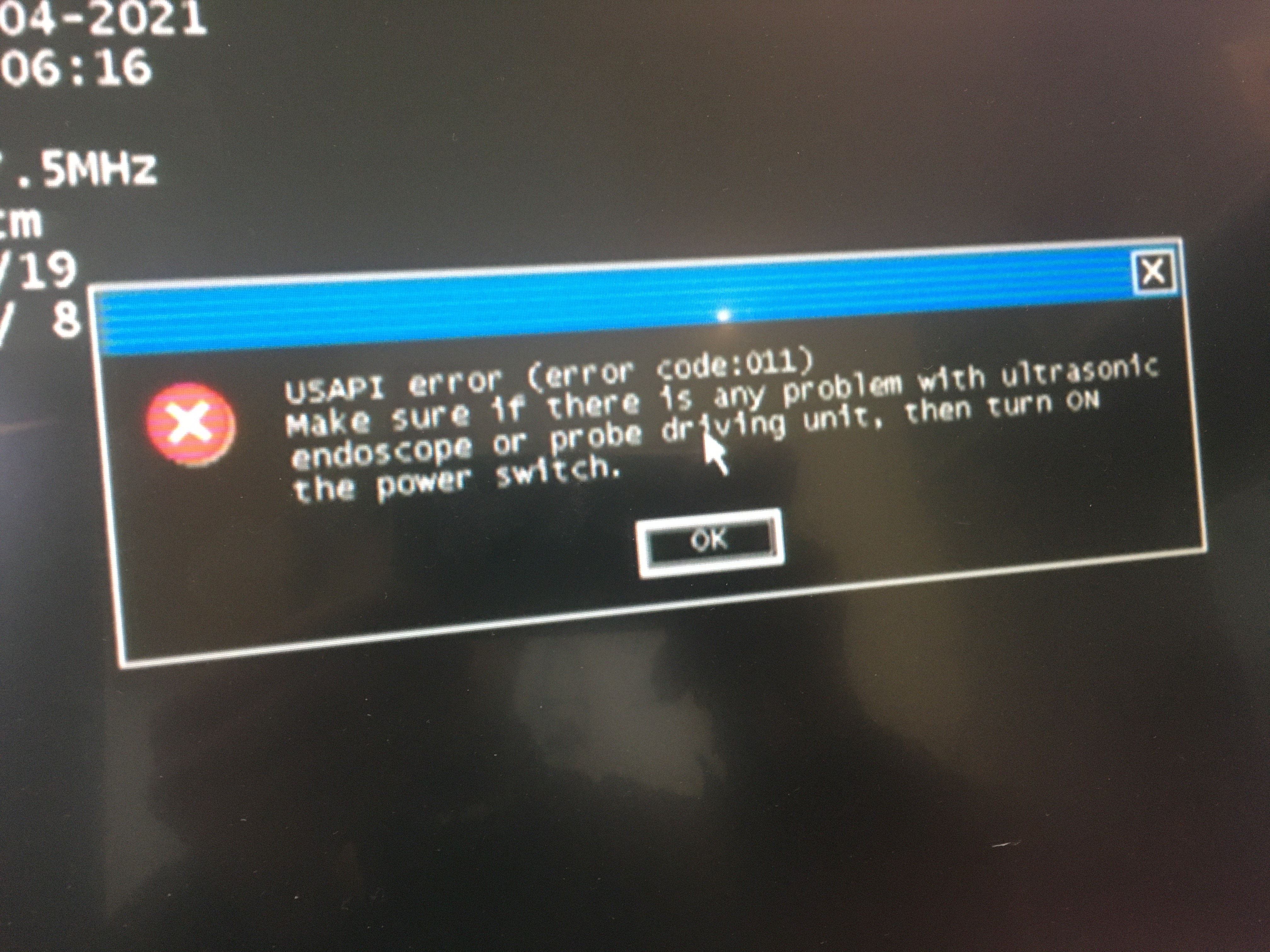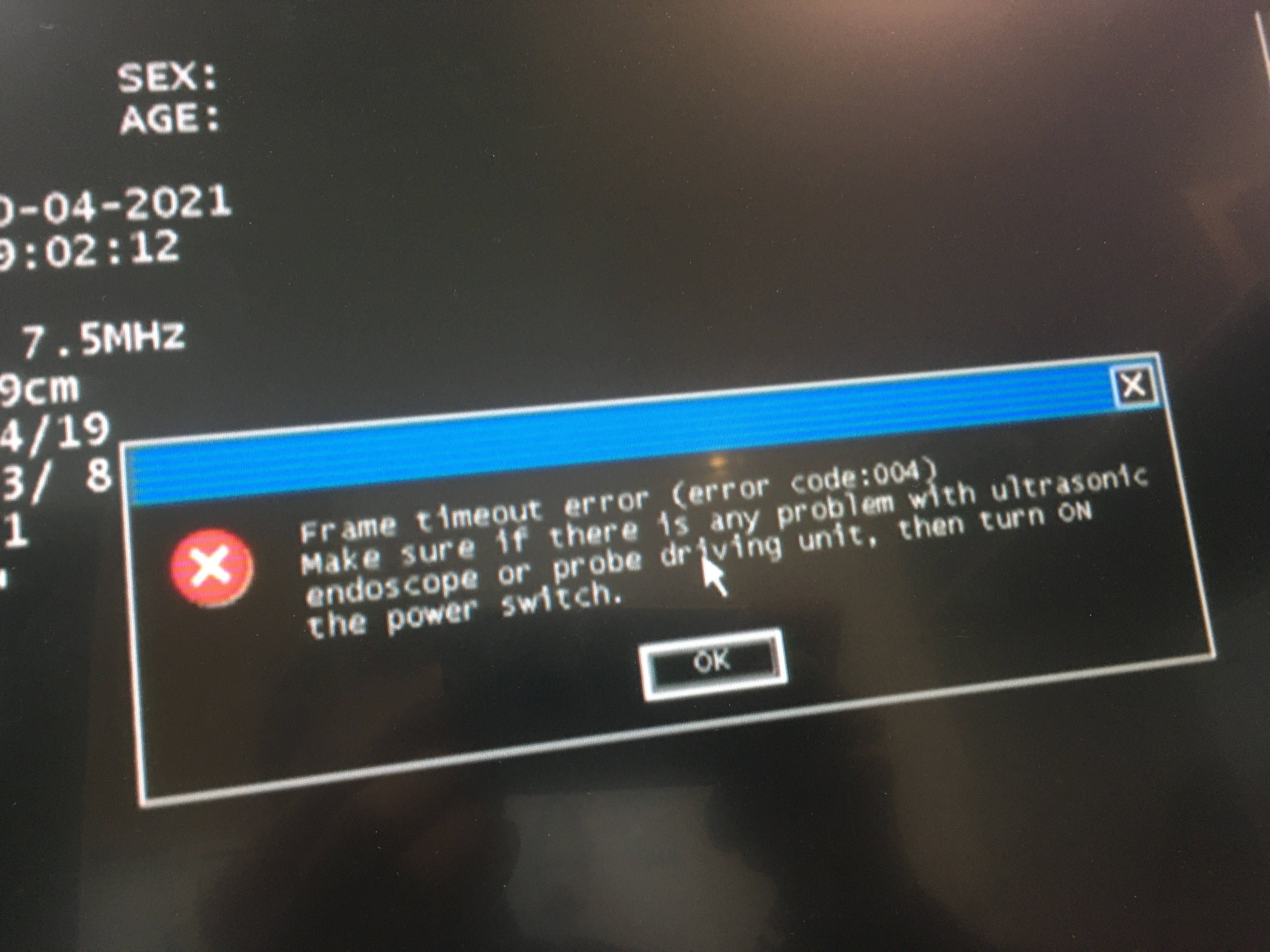 USG header - after pushing freeze/release - does one not full circle , and then i've got error code.
and ideas fellow friends ?
1
218
Medical Equipment Management
Re: Fluke OneQA
Royal Perth Hosp
30/04/21
5:53 AM
They have decided to stop development of ANSUR so no more releases (or plugins).
Looks like we'll be sticking with ANSUR for the time being.
Are there any other players in this area, we have looked at RIGEL but surely there are others😢
10
1,270
Technical Assistance
Re: Drager V300
daisizhou
30/04/21
4:18 AM
First of all thank you. I received the manual

After checking the manual, I think this version is more like a technical description

If you really repair the V300 ventilator, there is no practicality,At least no error code


This is my personal understanding I hope to communicate with you
5
511
Spare Parts
Medishield vacuum controllers
Karen Fisk
29/04/21
9:55 PM
Does anyone know a third party supplier for the medishield vacuum regulator/controllers hydrophobic filters? there are a number of these in service, and unless sourced will need investment to replace.
1
250
Who's Online Now
0 members (), 122 guests, and 14 robots.
Key:
Admin
,
Global Mod
,
Mod
Forum Statistics
Most Online
5,980


Jan 29th, 2020